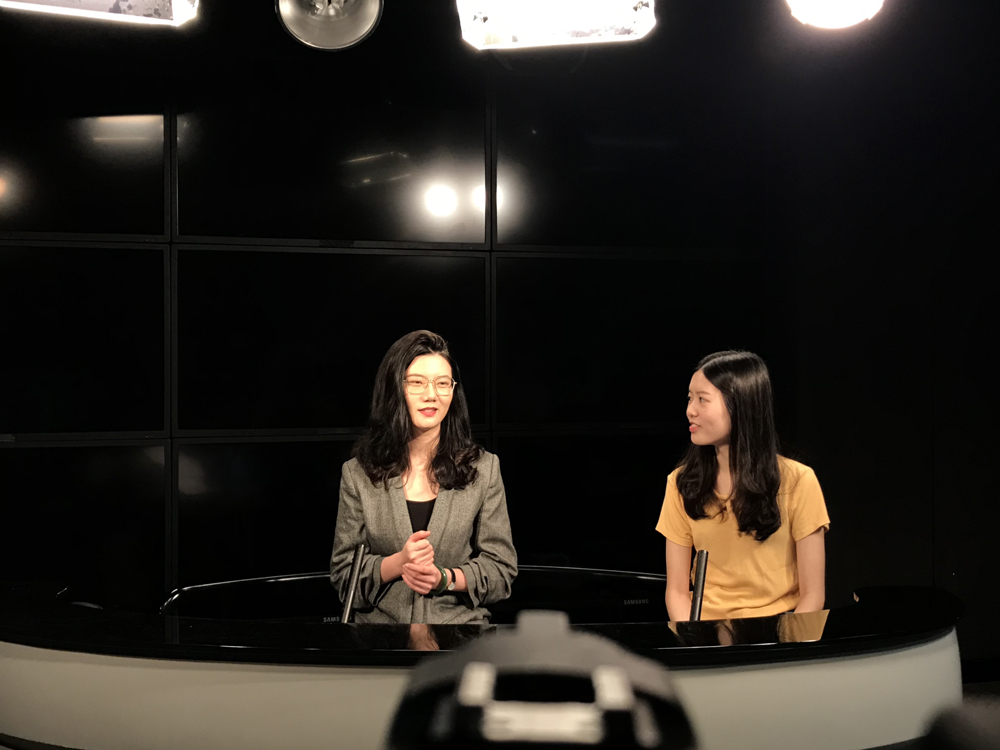 The last JUPAS consultation session was successfully held today, concluding a series of five online sessions offered by the Department of Media and Communication for the JUPAS Consultation Week (May 25 – May 29).
The session featured Tang Wai In Crystal, a year-3 student from the BATVB program, and Dr. Nancy Yue Dai, an alumna of the Department who has returned to be a faculty member. Both of them shared the highlights of their study experience at COM and at City University of Hong Kong, as well as the strengths of COM's programs. In the subsequent Q&A session, interested prospective students raised questions about equipment and facilities, study aboard opportunities, and training opportunities for being on- camera journalists.
The session took place in the Department's state-of-the-art TV newsroom equipped with the latest digital broadcasting technologies.