Prof. Jonathan Zhu, Director of CCR, was invited to give a talk on Evidence-based Approach to Responsible AI at the Workshop on Responsible AI, as part of the Microsoft Research (MSR) Summit 2022 on October 24, which is the second of the annual series.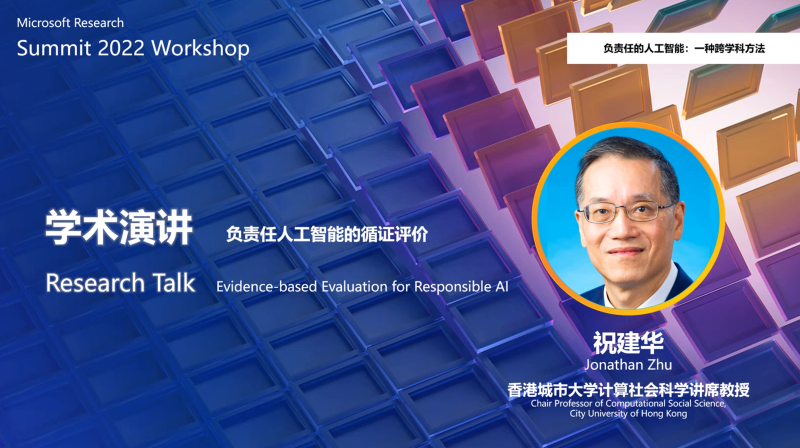 In the talk, Prof. Zhu started to note that current efforts on responsible AI have focused on why AI should be socially responsible and how to produce responsible AI. He continued to argue that an equally important question that hasn't been adequately addressed is how responsible the deployed AI products are. He emphasized that evaluation of responsible AI is not easy, quick, or cheap to carry out; but instead, it relies on evidence that are systematically collected based on proven methods, completely independent from the process, data, and even research staff responsible for the relevant AI products. He further suggested that the evidence-based medicine practice over the last two decades has provided a relevant and informative role model for the AI industry to follow.
According to the organizer, more than 2,000 audience members attended to the Workshop through online platforms.