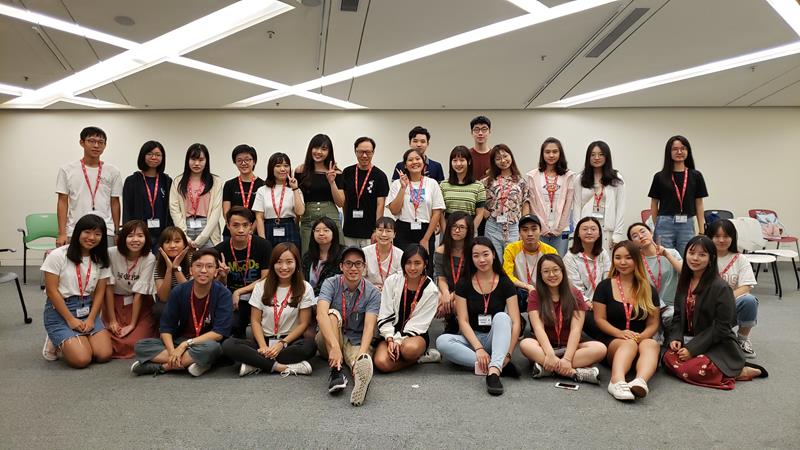 2019-20 Student mentors and freshmen gathering at Creative Media Center, City University of Hong Kong
 
2019-20 student mentor orientation was held at Creative Media Center on 27th September 2019.  As a program coordinator, I give thanks to all student mentors who are volunteers to help the freshmen of our department. We have 18 student mentors who take care around 200 freshmen this year. They will build friendship with freshmen via different communication channels throughout the academic year. The purpose of the student mentor program is to facilitate freshmen to adapt and enjoy the university life. 
We had a wonderful informal gathering with our freshmen at the orientation night. During that night, our student mentors not only mingle with freshmen but also share valuable experience of their university lives. The sharing includes the details of internship and exchange program, career path direction, academic course and major program advising. Moreover, interesting topics like food ranking and recommendation of different canteens, secrets of drama and dancing society, and dating experience are also shared among freshmen. We feel excited by knowing different stories from our student mentors.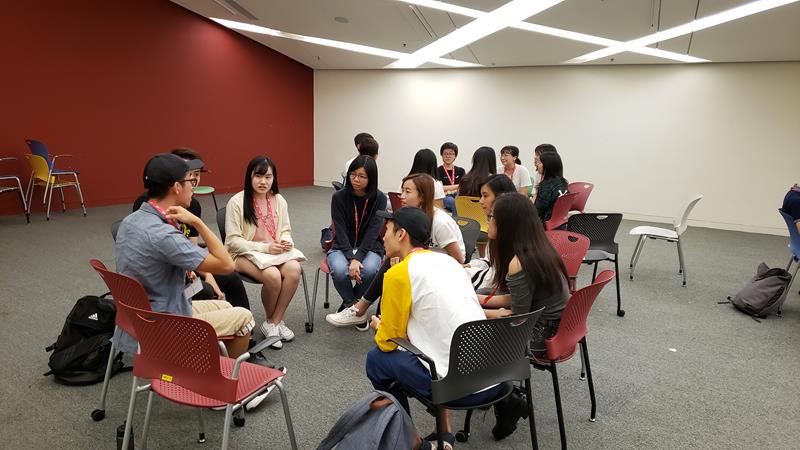 Student mentors share their personal experience among freshmen
 
If you want to meet more fellow students; to sharpen your communication skills; and to help freshmen in the coming year, feel free to contact me at singchan@cityu.edu.hk. Moreover, student mentor recruitment is started in March every year.