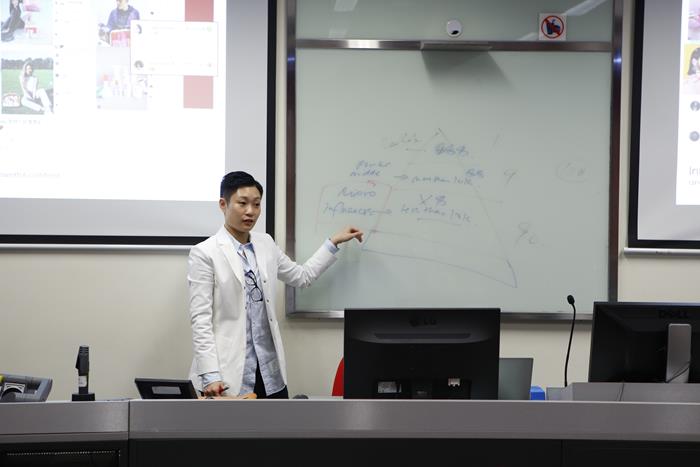 Ms Bastian Wong, Founder & Director of Flare Communications gave a stimulating and eye-opening talk to the COM3413 class about content marketing on 21 October 2019.  Ms Wong illustrated with real-life examples on the roles of social media and influencers in modern-day content marketing. Her sharing also covered the content marketing funnel and the key steps involved in creating content.  The talk was followed by a lively and engaging Q&A session involving the audience.
 
Ms Wong founded Flare Communications in 2002, one of the leading independent integrated communications agencies in Asia, serving over 100 regional and global clients including Procter & Gamble, Alibaba Group, Amazon.com, Moet Hennessy & Diego Group, Nespresso, Estee Lauder Companies, Net-A-Porter, Lane Crawford, Gucci, Dolce & Gabbana, Tom Ford, Tesla and more.
Ms Wong holds a Bachelor of Social Science, Major in Journalism and Communications from Chinese University of Hong Kong, with a recent advancement in Harvard Business School Executive Education Program, featuring Leading Professional Service Firms.